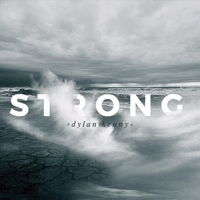 On August 25, 2017 The Port Aransas Community Theatre was devastated by Hurricane Harvey, along with many homes, business &  other Non-Profit Organizations in Port Aransas.
PACT is pleased to have the opportunity to bring rising country star Dylan Kenny to Port Aransas for an evening of free music, singing and dancing.
Mr. Kenny is a Hutto,TX . Firefighter/singer-songwriter who released his song "Port Aransas" in July 2017, just a few short weeks before Harvey came ashore.
Dylan was scheduled to play in Houston, TX .when Harvey decided to come to the TX coast, and the show was cancelled.
For the next several weeks Dylan and his music team donated the proceeds for every purchase of "Port Aransas" to the American Red Cross for Hurricane  victims on the Texas Coast.
While thinking about the destruction and thousands that were left homeless, jobless and in emotional and spiritual pain Dylan began writing his new release  "Strong".
"Strong" is about the need for hope, the power of prayer and the undeniable strength of Texans.
Please, make plans to join The Port Aransas Community Theater as we present an evening with Dylan Kenny.  Let's gather together for a night of music, friendship
And prove that we are "Stronger" then the elements we are all dealing with at this time.
Port A Strong.
Meet us at:
Treasure Island
315 N. Alister St
Port Aransas, TX 78373
for more information: Darlene, theatre manager 330 984 9047
Ken Yarbrough